Check Out Our New Chevy Trucks Near Thornton
Chevrolet is popular for the manufacture of high-end heavy-duty vehicles, long-range electric cars, full-size pickups, and luxurious SUVs. The new Chevrolet truck lineup is quite conspicuous and outstanding with superior quality vehicles in the lineup that come packed with a host of unique safety and comfort features.
Drivers around Westminster who are in the market for a heavy-duty workhorse that will still double up as an everyday errand vehicle will appreciate the new Chevrolet trucks models. These efficient but affordable trucks offer surprisingly comfortable interior that is not common with heavy duty vehicles of their class and price range. The lineup of new Chevrolet truck models include: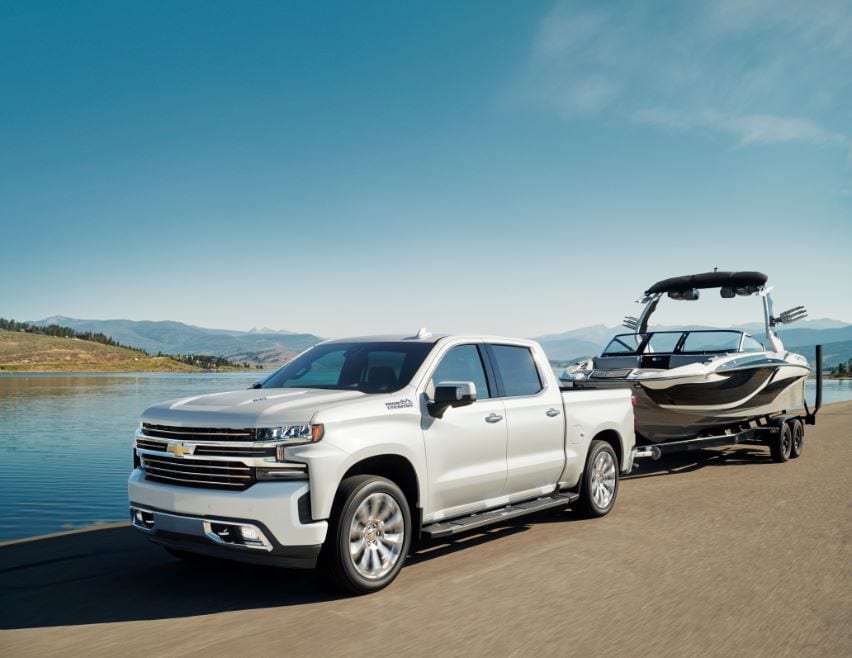 Chevy Silverado
Chevy Colorado
Browse our detailed inventory of the new Chevrolet trucks at Fowler Chevrolet for more information on the trims, body styles, and trim level features. You will also get the information on their availability and pricing near Boulder.
Chevrolet Silverado
Chevrolet offers a wide range of body styles and trim levels of the new Chevrolet Silverado to fit driving needs of different consumers. This heavy-duty truck comes in many different configurations that makes it a popular choice for drivers looking for a perfect fit workhorse near Denver.
The new Chevrolet Silverado is a well-equipped pickup truck that comes with a wide selection of powerful engine options and body types. Silverado is an impressive full-size pickup truck that offers a solid handling for its size. It comes in a variety of body styles, namely:
1500 Crew Cab
1500 Double Cab
1500 Regular Cab
2500 HD Double Cab
2500 HD Regular Cab
22500 HD Crew Cab
3500 HD Crew Cab
If you are shopping for a new Chevrolet truck that will serve you for the long haul and still offer stellar on-and off-road capabilities, the new Chevrolet Silverado lineup is ideal. This truck come in many different shapes and sizes with a wide range of performance range.
Chevrolet Colorado
Whether you are looking for a full-size pickup truck for your local runs or for commercial heavy duty jobs the new Chevrolet Colorado pickup trucks lineup is a great choice. This truck come in two body styles, namely:
Chevrolet enthusiasts around who need a truck that will look good when driving on the highways, but still do some heavy hauling and towing will appreciate the new Chevrolet Colorado trucks. The Extended cab body style is ideal for carrying more cargo and still offer a luxurious interior.
The new Chevrolet Colorado Crew Cab is idea for ferrying passengers and cargo around the work area. This truck comes with ample legroom and a spacious cabin. Unlike its competitors, the Chevy Colorado truck lineup provides a comfortable ride in the rugged terrains. It also comes with a host of safety and technology features inside the cabin to complement the prestigious interior design.
This adventure ready full-size pickup trucks are ideal for a family. They will comfortably carry your family members and still offer enough space inside and on the bed for carrying additional cargo. Additionally, the new Chevrolet trucks can easily tow along your small camper or boat to your fishing or camping adventure.
Handling the off-road terrains is a breeze with the new Chevrolet trucks. They also feature enhanced safety and security features that gives the driver the peace of mind when driving in complicated visibility areas and poor road networks.
Ready To Learn More?
Come and check out our extensive inventory of the new Chevrolet trucks at Fowler Chevrolet. You can schedule a test drive for the new Chevrolet truck of your choice around Broomfield. Our experts will be happy to help you choose the best trim to fit your driving needs and budget.